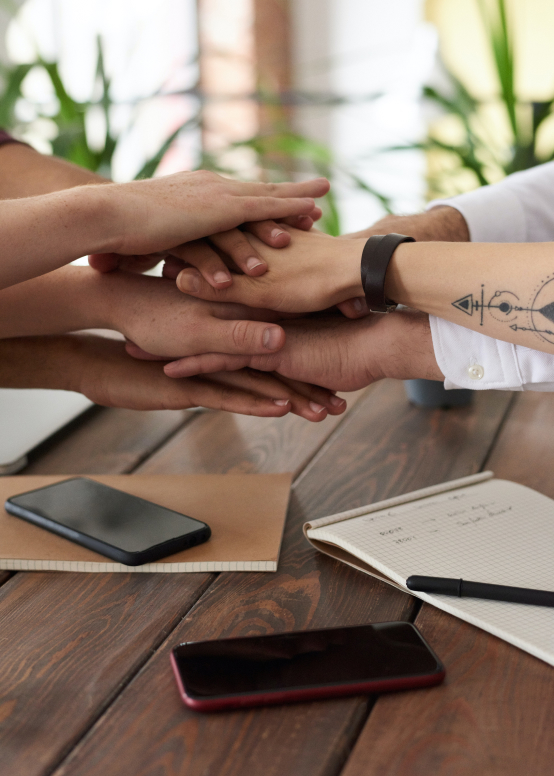 We're redefining value creation for emerging biopharma companies. With our global network, we offer unparalleled professional services at competitive costs. Beyond a traditional CRO, we strategize, address your challenges, and manage value creation efficiently. Your success is our success.
We meticulously choose our client partners, offering resources that result in significant savings during the development process. Once aligned with a partner on a shared vision, we wholeheartedly devise strategies to enhance value, leveraging trusted global resources at competitive prices.​​
We're on the lookout for client partners with unwavering determination to succeed, even if typically underfunded. We invest time in understanding your vision and assessing your business ideas. As we become equity partners in every venture, it's essential for the business model to be viable.​
We offer not just services, but also a community of accomplished entrepreneurs ready to collaborate with you. Together, we'll tap into our extensive global network, covering everything from discovery, synthesis, patent drafting, preclinical stages, to Phase 1-3 clinical research and beyond. Plus, we assist with funding, introduce you to potential investors, and navigate the complex realm of private equity and venture capital.​
Dr. Fred D. Sancilio is a distinguished figure in the pharmaceutical sector, known for his pioneering contributions. With a rich history in pharmaceutical development, contract research, and strategic partnerships, he founded AAI in 1979, a pioneering contract organization that played a vital role in shaping the industry. AAI rapidly expanded its global footprint and eventually transformed into Alcami. In 2001, Dr. Sancilio's retirement marked the beginning of Sancilio & Company, Inc. (SCI), which adopted a risk-sharing approach to support emerging pharmaceutical firms.
Over the years, SCI collaborated with small to mid-sized biopharmaceutical companies, offering financial assistance and development optimization. Today, under Dr. Sancilio's guidance, Sancilio & Company continues to collaborate with entrepreneurs, leveraging his industry expertise to provide streamlined drug development solutions, emphasizing value creation, and offering valuable insights into development projects, pathways, and funding opportunities.